Seachem Prime
Regular price

Sale price

$59.99
Seachem Prime is a concentrated conditioner designed to remove harmful chemicals such as chlorine and chloramine from freshwater and saltwater aquariums. The pet safe formula detoxifies ammonia, nitrites and nitrates as well as provides essential ions and contributes to the production of a natural slime coat.
Seachem Prime is five times more concentrated than competing products and will also detoxify any heavy metals found in the tap water at typical concentration levels. Aquarists can rest assured knowing that the solution is non-acidic and will not impact delicate pH balances in the aquarium, and reef hobbyists specifically will appreciate the fact that Prime will not over activate skimmers.

Prime is the perfect addition to any tank during cycling as it effectively alleviates ammonia and nitrite toxicity as the formula contains a binder which renders ammonia, nitrite, and nitrate non-toxic, allowing the biofilter to more efficiently remove them permanently. Perfect for new tanks and whenever you are adding or replacing water.
Hurry, only 1 item left in stock!
Share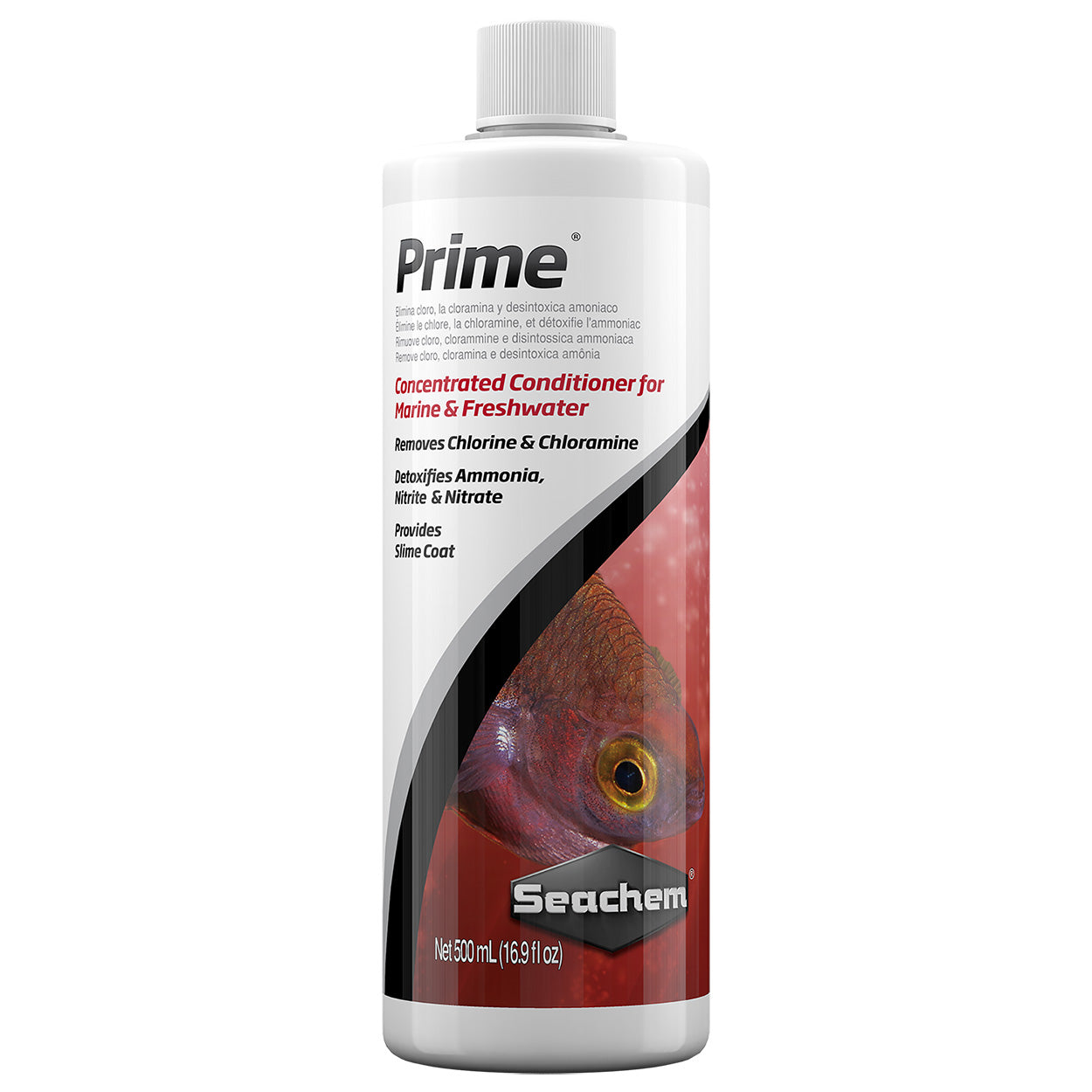 What We Promise
Quality Without Compromise.

Our #1 priority is our customers, and our fish.

All the Stock, All the Time.

We update our online store daily with new items as they become available.

Seamless Shipping.

No matter how big or small your order is, we will make scheduling the arrival of your items a breeze.