Hikari Blood Red Parrot+ Pellet (Mini)
Regular price

Sale price

$19.99
Hikari Blood-Red Parrot+ is a revolutionary daily diet developed to stimulate aggressive color enhancement in Red Parrot Fish. Formulated to bring out the full potential of this magnificent species, each floating pellet is packed with 6 highly effective color-enhancing ingredients, including chili pepper, phaffia yeast, krill, astaxanthin, canthaxanthin, and Lutein. Produces visible color improvement in as little as two weeks!
In addition to its color-enhancing properties, Blood-Red Parrot+ features a balanced nutrient profile to promote optimal growth, form, energy, and immune function. This high-protein formula also includes Hikari Germ; a living strain of Bacillus bacteria that offers numerous benefits. It activates within the intestinal tract to create beneficial digestive enzymes, prevent proliferation of bad bacteria, reduce waste, and improve the efficiency of nutrient assimilation.
Hurry, only 2 items left in stock!
Share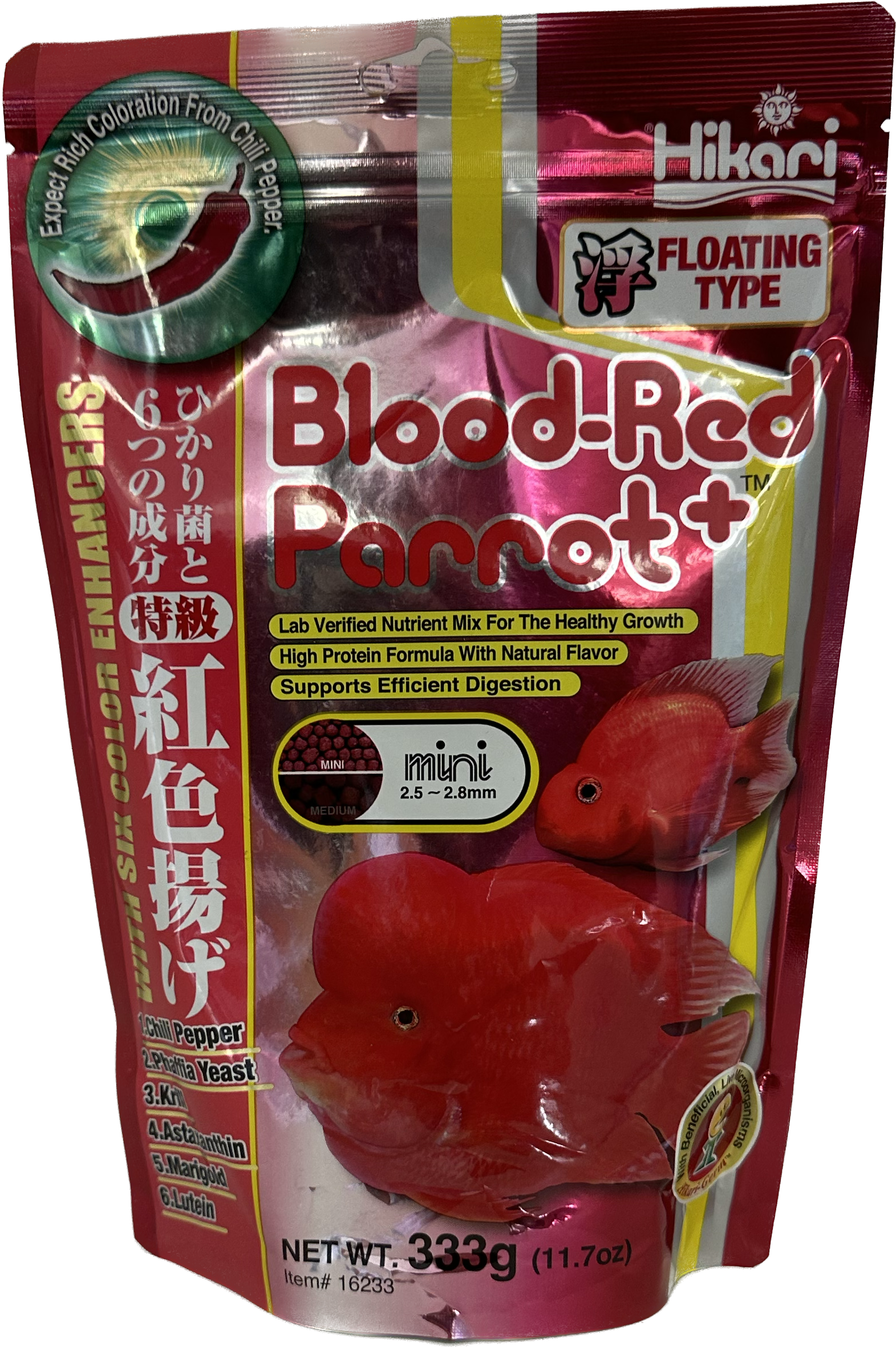 What We Promise
Quality Without Compromise.

Our #1 priority is our customers, and our fish.

All the Stock, All the Time.

We update our online store daily with new items as they become available.

Seamless Shipping.

No matter how big or small your order is, we will make scheduling the arrival of your items a breeze.