Fritz Algae Clean Out
Regular price

Sale price

$9.99
Fritz Algae Clean Out stops algae growth dead in its tracks! Excessive algae growth is one of the most common hazards to both the beauty and the health of aquariums of all sizes. Algae Clean Out by Fritz is the most concentrated EPA registered algaecide solution available today.
String algae, blanketweed, and green water caused by single-celled algae are among the most common algae targeted and destroyed by Algae Clean Out. While this algaecide is of exceptional power, it also contains no copper (common among rival algaecides) and is very focused in scope, leaving your live plants and fish inhabitants unharmed when used as directed.
Works great with all kinds of habitats, from freshwater and saltwater aquariums to fountains and ponds.
Hurry, only 2 items left in stock!
Share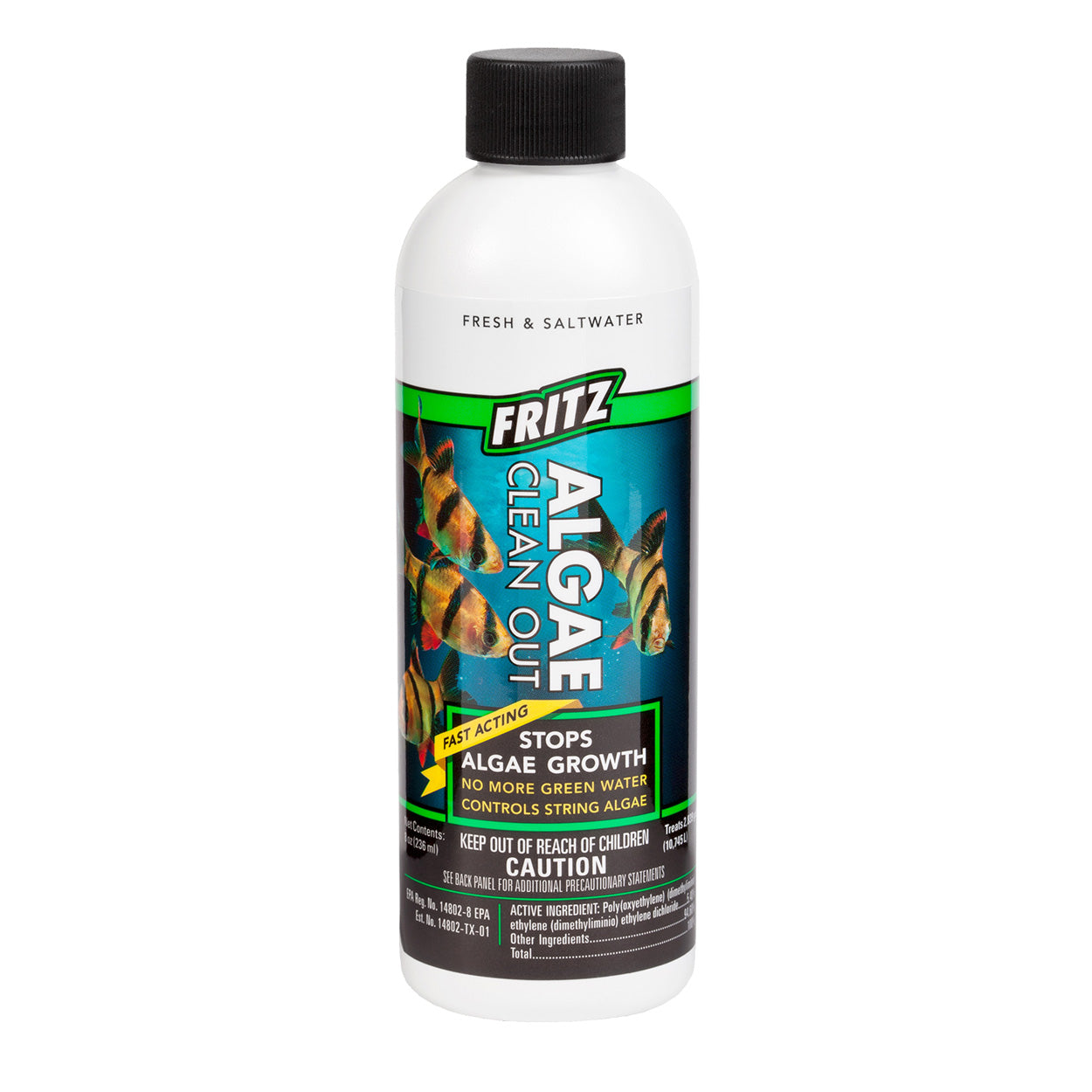 What We Promise
Quality Without Compromise.

Our #1 priority is our customers, and our fish.

All the Stock, All the Time.

We update our online store daily with new items as they become available.

Seamless Shipping.

No matter how big or small your order is, we will make scheduling the arrival of your items a breeze.